Introduction
天然气疏水阀在应用中应加装旁通系统,以便于维护保养和故障处理,旁通系统的制作通常在安装现场完成。为减少安装工程的难度,加快工程进度,则可把旁通系统的制作在厂内完成,这就是天然气疏水阀橇。
Natural gas drain valve shall be installed in the bypass system application, in order to facilitate maintenance andfault processing, production of bypass system is usually in the on-site installation complete. In order to reduce theinstallation difficulty, speed up the progress of the project, you can put the production of bypass system in the finish, it is natural gas trap skid.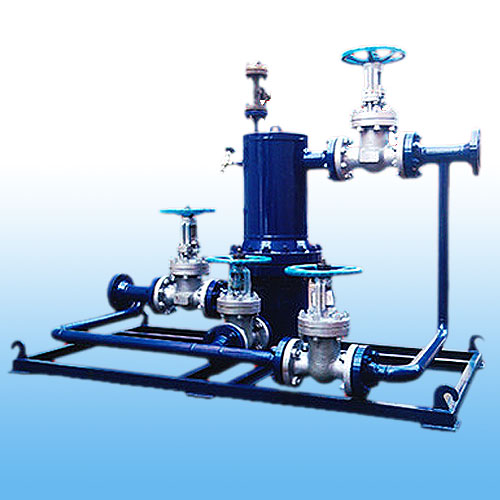 天然气疏水阀橇的选用基础是天然气疏水阀,所有天然气疏水阀型号,都可以进行撬装制作。所选天然气疏水阀橇的型号,就是相对应的天然气疏水阀的型号前面加"Q"。列QTSS43H-40。即表示为公称压力为4.0MPa的天然气疏水阀橇。
Choice of foundation of natural gas trap skid is natural gas traps, all gas trap model, can be skid mountedproduction. Selection of gas trap skid type, the front gas trap is corresponding to the model with "Q". Column QTSS43H-40. That is, expressed as a nominal pressure natural gas trap skid 4.0MPa.
More Products