Introduction
天然气井站中的压裂砂、陶瓷砂被带出经战后,多管道及下游设备所有均有较大的破坏作用。必须予以清除。
Natural gas well fracturing sand, station in the ceramic sand is brought out by war, destruction of the role of allpiping and downstream equipment has a much larger. Must be removed.
我公司开发的专利产品CS型管道除砂器就是清除这种有害物资而设计的。它的安装位置是在天然气井站之采气树后,水套炉之前。
Desander is clear the harmful material and design patent products our company developed the CS type pipe. Its installation position is in the natural gas station gas water jacket furnace before the tree.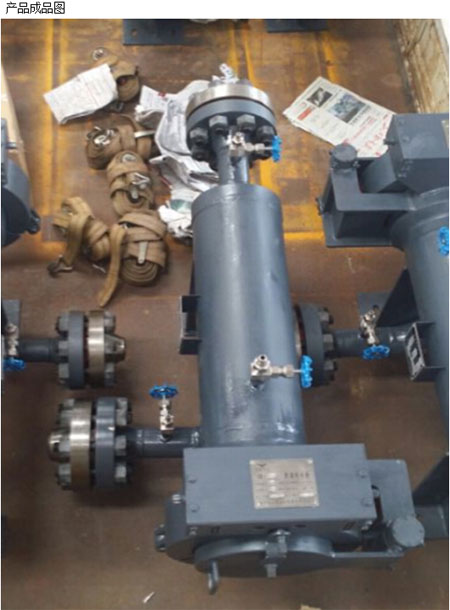 现场使用图
The field use map

一、性能特点
A, performance characteristics
1、能有效清除陶粒砂,凡直径大于0.25mm的砂粒,予以全部拦截和清除,清除率%100;
1, can effectively remove the ceramic sand, where greater than 0.25mm in diameter of sand, be all interceptionand removal, removal rate of%100;
2、容量较大,一次可清楚砂粒15升以上;
2, larger capacity, one can clear sand more than 15 liters;
3、操作方便、快捷;
3, the operation is convenient and fast;
4、安全可靠;
4, safe and reliable;
5、设置有关差压传感,可实行远程监控。
5, set the related differential pressure sensor, can implement remote monitoring.
More Products